December 12, 2022
Kaléo and Parexel Win Quality Award from the Abstract Committee of the American Conference on Pharmacometrics
Accent Lines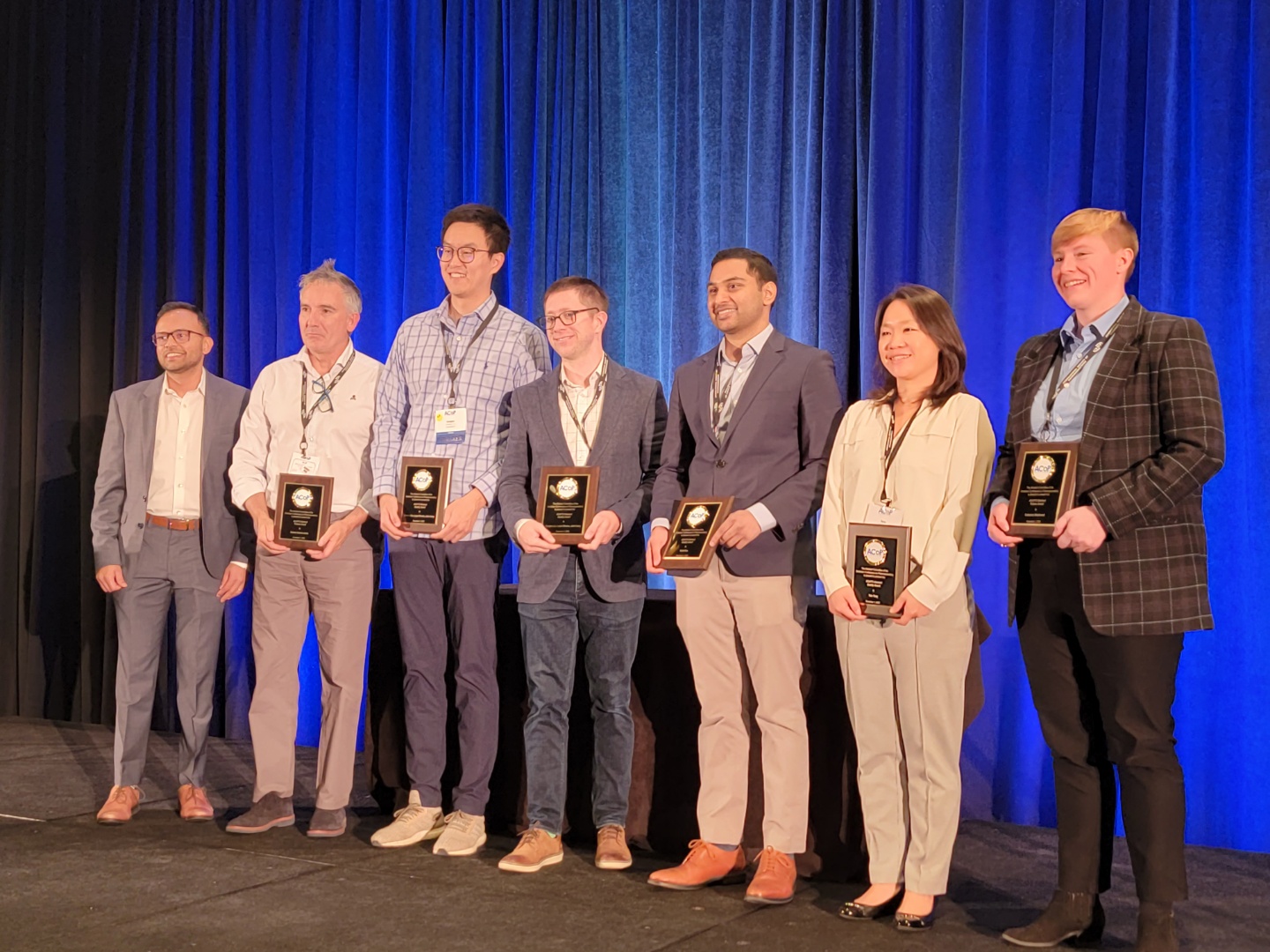 Award-Winning Research Focuses on Naloxone Auto-Injector (NAI) 10 mg and Its Reversal Effects of Different Opioids
Richmond, VA (December 12, 2022) – Kaléo is pleased to share that the abstract titled "Mechanistic PK- PD Modeling and Simulation of Reversal of the Effects of Potent Opioids by Naloxone Auto-Injector (NAI) 10 mg Across a Range of Different Opioids and Doses," was recently selected by the Abstract Committee of the American Conference on Pharmacometrics (ACoP) as one of three recipients of the ACoP13 Quality Award. This award was established to recognize and promote advancement in the area of quantitative modeling and simulation.
"At Kaléo, we value collaboration and partnerships to continue finding solutions to make a difference in the lives of patients" said Glen Kelley, vice president, development and regulatory affairs at Kaléo. "It is an honor to be recognized by ACoP for this important research that evaluates the effectiveness of NAI 10 mg in reversing the effects of different opioids."
The award-winning research focused on pharmacokinetic-pharmacodynamic modeling, a mathematical technique that predicts the effects of drug treatments. It is especially useful in situations where it is not possible to test such effects in a clinical setting. In this study, the model showed that 10 mg of naloxone could reverse respiratory depression (slow, shallow breathing) caused by opioids, including highly potent fentanyl and carfentanil. Model-based simulations also showed that respiratory depression could be reduced if naloxone was administered before exposure to opioids. These data supported the FDA approval of NAI 10 mg.
The abstract and associated poster and oral presentation were authored by Tara Yang, PhD, associate director, clinical pharmacology, modeling and simulation (CPMS) at Parexel; Francesca Del Bene, PhD, associate director, CPMS at Parexel; Jianping Zhang, PhD, vice president, CPMS at Parexel; Joseph Kim, PhD, vice president, CPMS at Parexel; Breanne Gjurich, PhD, RAC, manager, regulatory affairs at Kaléo; and Catherine Kessler, PhD, associate director of clinical development at Kaléo.
For additional information on the Naloxone Auto-injector 10 mg, please visit naloxoneautoinjector.com.
###
About Kaléo
Kaléo is a fully integrated pharmaceutical company dedicated to inventing, manufacturing, and commercializing life-transforming products for certain serious and life-threatening medical conditions. Kaléo's innovative auto-injection technologies are protected by an extensive intellectual property portfolio of more than 200 issued patents as well as being the first to meet the U.S. Food and Drug Administration (FDA) draft guidance standard for 99.999% device
Contraindications – Naloxone Auto-Injector (NAI) 10 mg is contraindicated in individuals with hypersensitivity to naloxone hydrochloride or to any of the other ingredients in NAI 10 mg.
Warnings – Use in patients who are opioid dependent may cause abrupt opioid withdrawal. Use of a product that delivers a dose lower than 10 mg of naloxone HCl may be preferable in treatment of a patient with known opioid dependence.
Precautions – Due to the duration of action of naloxone HCl relative to the opioid, keep the patient under continued surveillance and administer additional naloxone HCl, as necessary, while awaiting emergency medical assistance.
Adverse Events – The following adverse reactions were observed in more than one subject in clinical studies evaluating NAI: dizziness, feeling hot, headache, and injection site erythema.
Please see the full Prescribing Information.
CC-US-NAL10-0009